EMERGENCE NEW RELEASE 3 SONG EP AVAILABLE NOW!
On April 17, 2017 Beat Chamber Records proudly released a new 3 song EP EMERGENCE. The new release is available via iTunes, CD Baby and all other major online retailers.
Emergence features Chris Poland o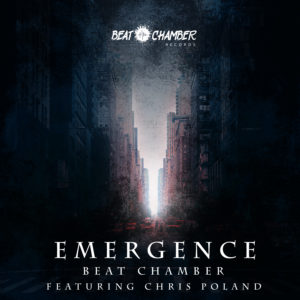 n lead guitars. Chris has recorded and toured with Megadeth, Damn the Machine and currently is playing in his own band Ohm. Brian Roche is featured on drums and percussion. Jonathan Merkel played rhythm guitars, bass, did most of the programming as well as mixed and mastered the 3 song project.
The cinematic and moody audio landscapes lay the foundation for the epic lead guitars by Chris Poland. Meanwhile, Brian Roche keeps the momentum always moving forward. What emerges from this collaboration truly are 3 cinematic and driving tunes that are captivating and seismic at the same time.
ABOUT Beat Chamber and Beat Chamber Records
We are a record label, song catalog and music production company. We specialize in Contemporary and Latin music. A few of our recent credits include song placements on Rosewood, Sneaky Pete, The Space Between Us, Win It All, Training Day, Deadpool and many more.